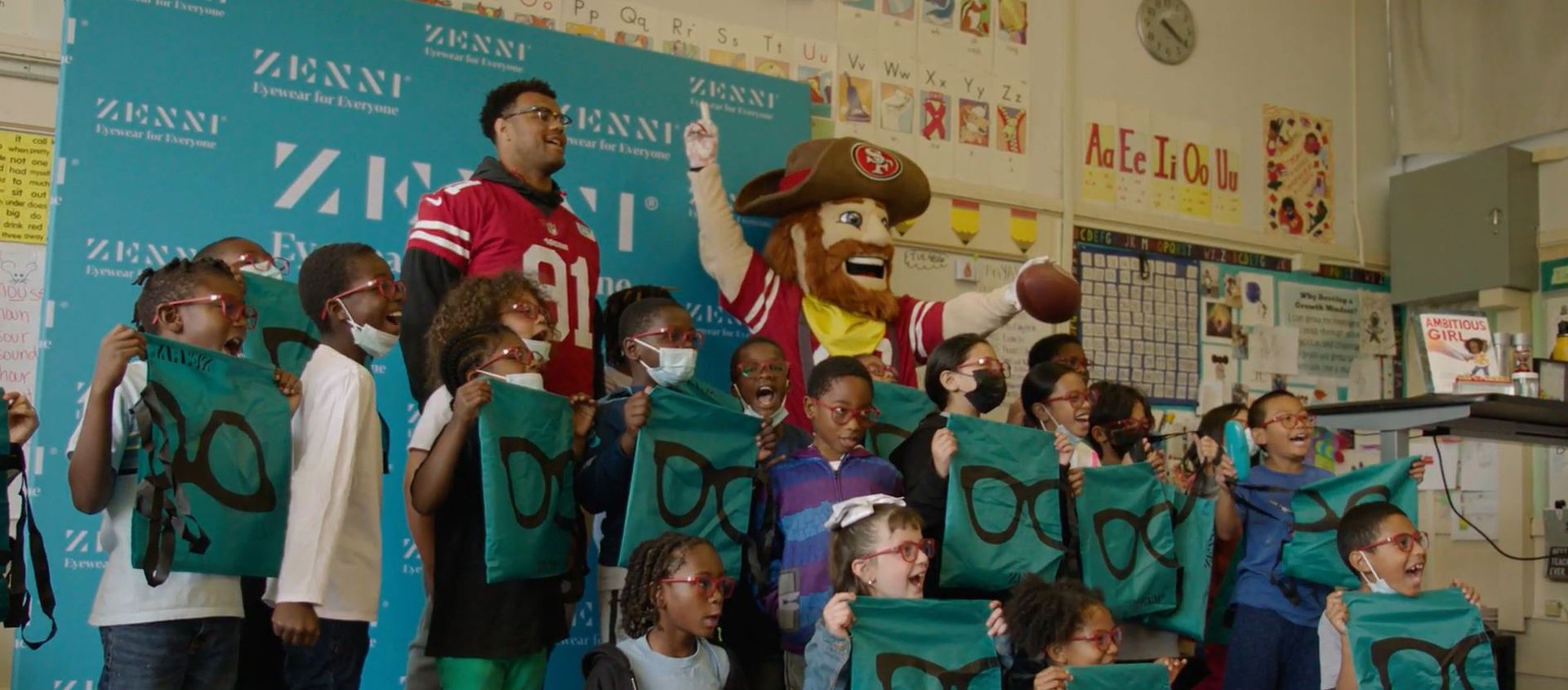 According to KidsData.org, just 39% of California's socioeconomically disadvantaged students met or exceeded the grade-level standard in English language arts in 2019, compared to nearly 70% of their nonsocioeconomically disadvantaged peers.
The educational inequities create additional stress for physical and mental wellness, especially when compounded with trauma in the home or in the community. As a result of these entrenched inequities, many young people lose their spark— their drive to dream big and succeed. They watch their better resourced peers achieve what they know they could too if only they had the support anyone needs to thrive.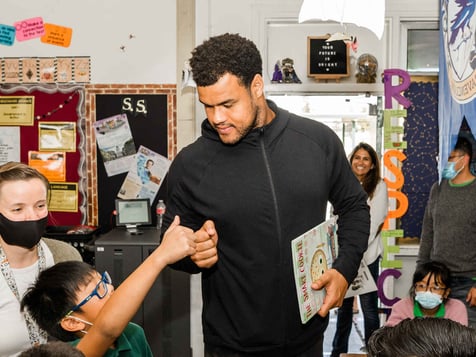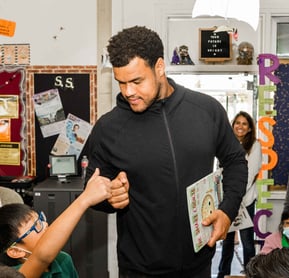 What began in 2015 as the Arik Armstead Football Camp evolved into the Armstead Academic Project in 2019, with an initial anchor partnership with Mercy Housing California, an affordable housing developer serving low-income families in the Greater Sacramento area. The Armstead Academic Project has committed $2M in direct funding for youth in Sacramento and the Bay Area to receive the academic and social-emotional support they need to succeed.
From providing pro-social support in afterschool programming and exposure to college and career paths, to community resources and tools to support the educational environment, AAP has resourced over 4,500 underserved youth in tangible ways.








STORY TIMES WITH ARIK ARMSTEAD
Inspired 2,500 Elementary students to read in over 30 classrooms and distributed diverse books with the SF 49ers to over 2,600 students.
Social-emotional support, academic tutoring, and STEAM programming for 500+ underserved 3rd - 9th graders.
Providing 250+ High School students the opportunity to make their learning relevant and connect to their community.
AFTER SCHOOL + IN SCHOOL EXPLORATION
COMMUNITY WELLNESS SUPPORT
Providing tools like education kits (bursting with Chromebook computers, internet services, books, learning activities, school supplies, and healthy snacks), community health fairs, and vision screenings for kids living in low-income housing areas.

PROVIDE YOUTH WITH POSITIVE SPACES, TOOLS, AND ACADEMIC SUPPORT


AAP invests in the future of our youth by providing supplementary resources for youth in both in-classroom and out of school modalities, helping youth unlock their potential and explore their interests through books, experiences, and social connections along the academic continuum: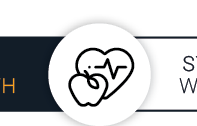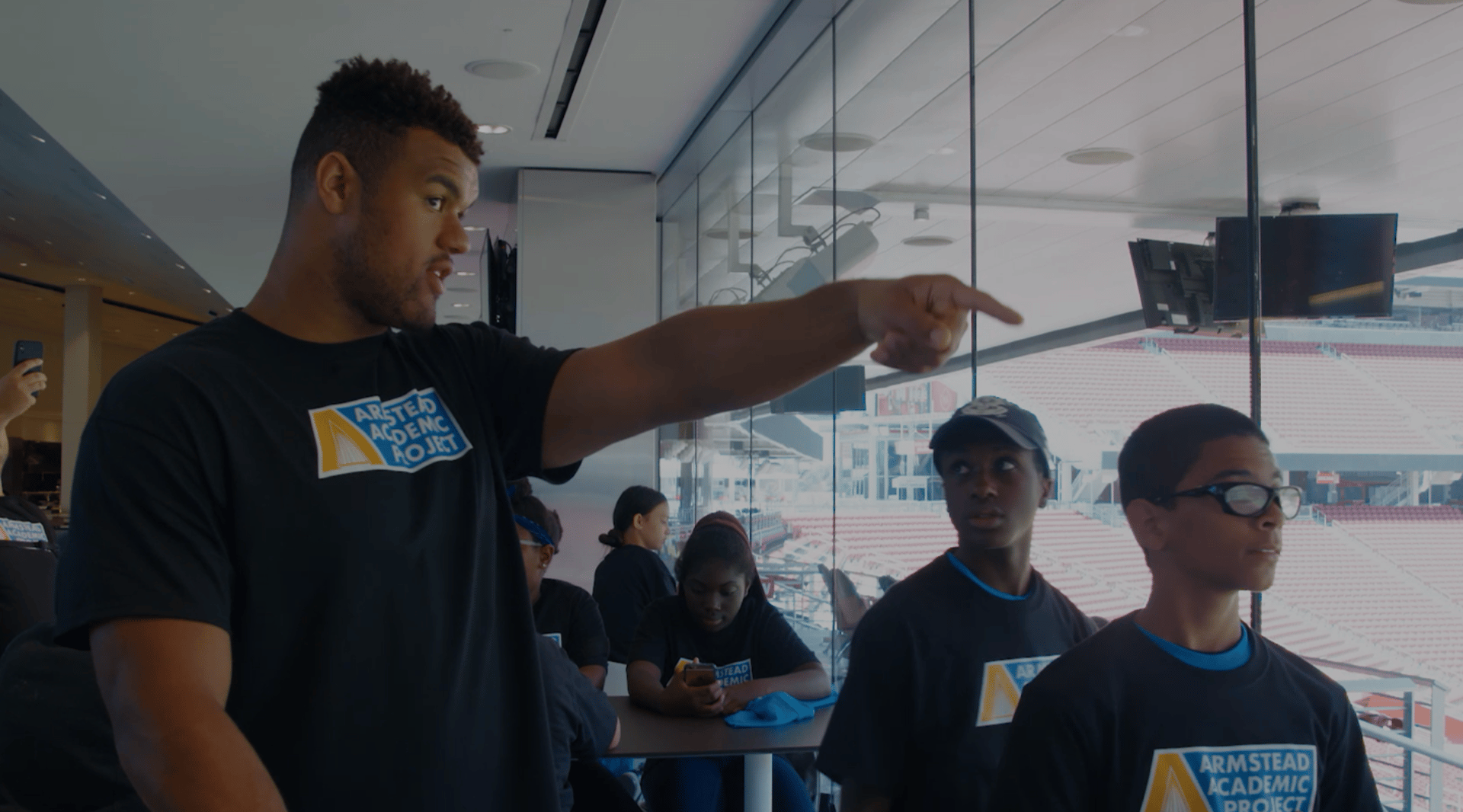 Take a stand for education equity by making a contribution today!